The Neuroscience of Language Laboratory at the Faculty of English at Adam Mickiewicz University in Poznań was established in 2019. It is a place where language processing is studied with the use of an electroencephalograph. The use of electroencephalography (EEG) in language research makes it possible to record the bioelectrical activity of the brain while the participants of research perform various tasks, for example read words presented on a computer screen. Research conducted in NeuroLang centers around electrophysiological correlates of language processing and comprehension, and includes the following main research lines:
verbal creativity
bilingual language processing
the relationship between executive functions and language processing
the relationship between emotions and language
The official opening of the Laboratory by Pro-rector of Adam Mickiewicz University, prof. dr hab. Marek Nawrocki; Dean of the Faculty of English, prof. dr hab. Katarzyna Dziubalska-Kołaczyk; director of the Center of Advanced Technologies, prof. dr hab. Bronisław Marciniak.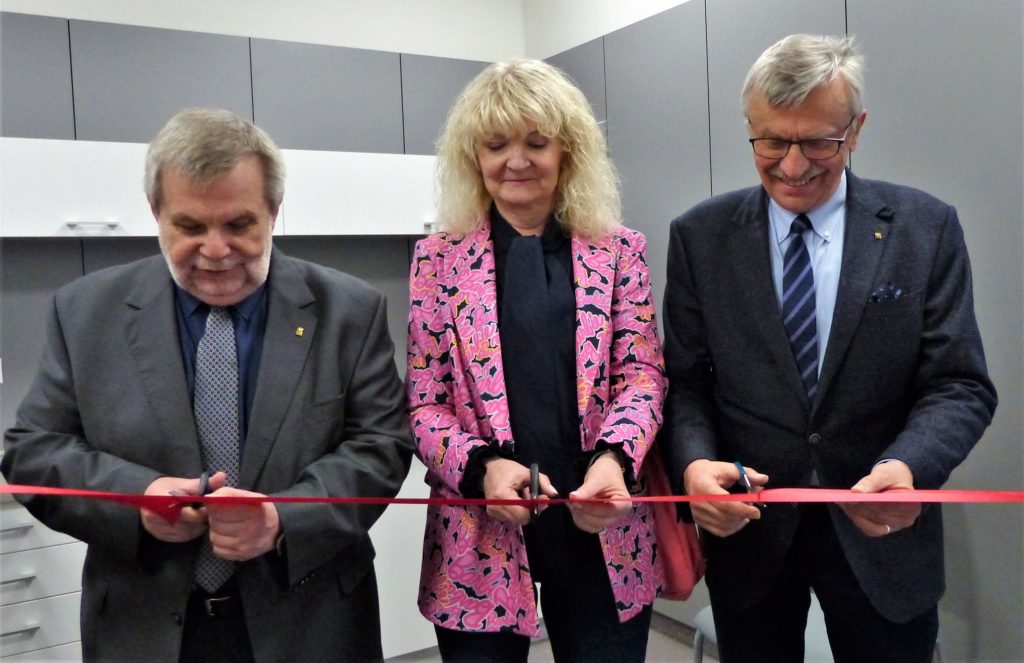 The presentation of the experimental procedure to a participant.